Direct Development Engineering LTD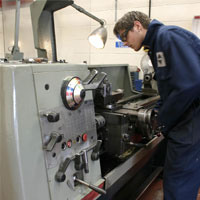 Direct Development Engineering Ltd – a supplier of Precision Machining Services and a manufacturer of general engineering components. Operating from a centrally positioned factory within the groups other operating sites.
Customer services
In today's fast moving market we at Direct Development Engineering know that customer service is vital so we offer:
Fast accurate and highly competitive quotes
Special volume pricing
Engineering support
Development support through our comprehensive computer aided design (CAD)
Quick and easy order processing
Understanding customers break-down situations
Delivery and collection via our own transport
As specialists in the manufacture of all kinds of engineering components a wide and varied customer base is catered for, which includes:
Hydraulic related components
Cylinders
Pneumatic products
Jigs
Fixtures
One offs to batch work
Highways and Railways
Food Industry etc…
Direct Development Engineering have the scope to be able to problem solve with prototypes or to batch work.
Precision Machining Services which include:
CNC
Machine
Turn
Mill
Grind
Coded Welders
CAD (Computer Aided Design)
All of which is supervised under a Quality Management System.
Follow this link to view all Direct Development Engineering Ltd products.