Direct Hydraulic Services LTD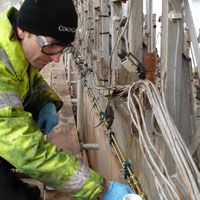 Direct Hydraulic Services Limited was born out of the need to give a cutting edge service in Hydraulic Engineering to a multitude of Business Sectors within the M6 corridor. We are already established showing that this was a wise decision in the following:
Waste Management
Civil Engineering
Power Plants
Transport
Theme Parks
Materials handling
Off Highway
Agricultural
Local Authorities
Quarrying
In many ways Hydraulic Services does not fully describe the full functionality and range of skills at hand – "Total Service Engineering" would be more accurate. This multi-talented company calls also for a full hands on approach from the rest of the Direct Group. Combining the technical excellence in Hydraulic Services with impressive Service levels enables Direct Hydraulic Services to tackle the most discerning challenges. Customers must step forward at a new pace and this is why we offer a different service. NOT just to fix but improve and enhance the features. The team led by experts are left in no doubt of how to build that special relationship with each and every customer. It's simple GREAT JOB DONE! Offering:
We offer a free no obligation estimate and quotation for all Hydraulic components stripped down at our factory in Cheddleton. A free on site survey at your premises prior to quotation for any potential work. We offer you the best cost effective solution. This worldwide network of OEM and replacement component suppliers, have been selected to further our goal of Total Customer Satisfaction.
Follow this link to view all Direct Hydraulic Services Ltd products.